" My style is - Denim, sixties, tomboy"
- Alex Fullerton
Alexandra Fullerton is a freelance stylist and writer and most recently was fashion director at Stylist magazine, a role she held for seven years. Currently Alex holds the position of fashion director-at-large of biannual title Wylde and contributes to V, Vogue Brazil, Harper's Bazaar Malaysia, Stella and Glamour Iceland and has also held full time positions at Glamour, Happy and Eve. Her commercial clients include Stella McCartney and Marks & Spencer. Photographers Alex has worked with include David Bailey, Victor Demarchelier, Jonty Davies, Frederike Helwig, Jem Mitchell, Mary McCartney, Rankin, Emma Tempest and Ellen Von Unwerth.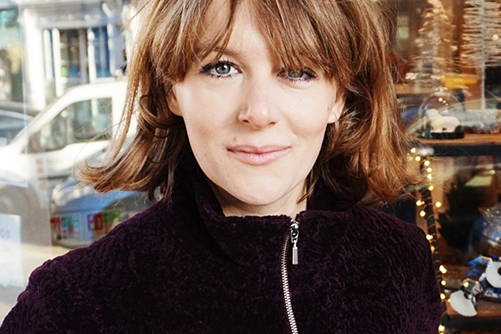 Who or what last made you laugh out loud
My daughter. She is three and currently loves telling jokes, such as "What do you call a three-legged donkey? A wonky")
Who or what inspires you
I find inspiration in everything, from anywhere and everywhere. Street lights reflected in wet pavements, songs on the radio, the way random people on the bus have tied their shoe laces… as well as from clothing, shoes, bags and jewellery. The way clothes, which are essentially inanimate objects, can inspire a mood, lifestyle and narrative is constantly awe-inspiring.
Your words to live by
That's bananas.
Your London in an hour
Take the number 23 bus from Liverpool Street to Ladbroke Grove. Actually, that will take more than an hour but that will give you the best view and insight into our city.
Your favourite London view
The top deck, front seat of any double decker.
Are you working on anything at present
YES! I've just become fashion director at large of Wylde magazine so I am working on repositioning it's fashion content, making it consistent and giving it a bolder, fresher, more relevant edge for 2018. I'm also reading the manuscript and signing off the layout of my first book, How to Dress, which will be published by Pavilion in June.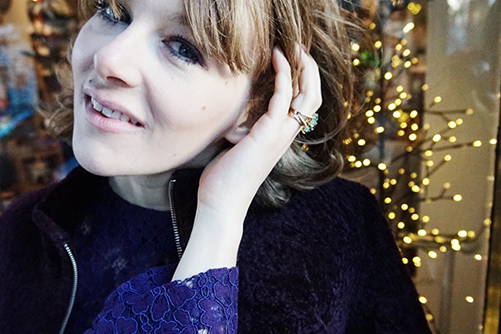 Describe your style 
Denim, sixties, tomboy.
Whose style do you most admire, past or present
Carine Roitfeld, because she told me it's ok to buy the same style of thing over and over again.
Favourite piece from the ENLIST collection
I buy lace dresses on repeat for the party season and the aubergine one, with it's luscious bell sleeves is unlike any in my collection.
---