"Denim uniform, one of the best materials ever created"
- Bruno Barbazan
Bruno is a Paris based fashion photographer. His best influences are photographers from 70′s like Helmut Newton, David Bailey, Richard Avedon and Gary Winograd. He has been contributing to Marie Claire UK and Italy, D Magazine, French Vogue, Myself, Gioia, Cosmopolitan, BE, InStyle and RED.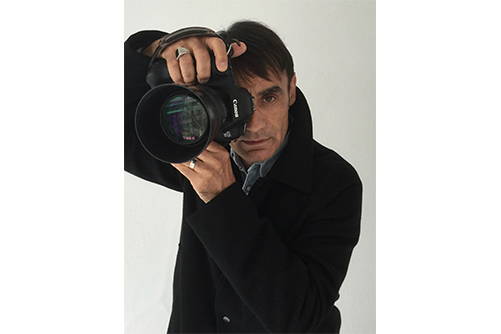 Who or what last made you laugh out loud
Donald Trump's haircut.. I mean is he for real!
Who or what inspires you
I love to work listening to the music of Nick Cave - the perfect background music, you know it's on but its not intrusive.
Your words to live by
Oscar Wilde said, 'To live is the rarest thing in the world'. Most people exist, that is all.
What cause or causes do you feel passionate about
I care passionately about children's school education- this is the foundation for children and every child should be entitled to an education.
Best piece of advice you've ever been given
Look around you, this is where your inspiration is.
Your London in an hour
I would go to the Bike Shed Motorcycle Club in Old Street - it has brick walls and old leather sofas. There cafe and gallery are amazing - my favourite is the Bike Shed burger... I get it all the time! They also have 3 shows a year featuring many bikes, I hope one year to attend.
Your favourite London view
Shoreditch ambiance on Friday night - there is so much to do and the atmosphere is magnificent. Great food, quality music and simple entertainment... always such a fun vibe around!
Are you working on anything at present
I'm shooting in the studio as I type - but I'm afraid it is top secret as to what or whom I am shooting!
Describe your style
Denim uniform, one of the best materials ever created.
Whose style do you most admire, past or present
Steve McQueen.
Favourite piece from the ENLIST collection
The fantastic Knit Jacket.
---