"My style has developed towards a more classic, feminine and sophisticated look."
- Charlotte Green
After moving down to London from up North 8 years ago, Charlotte gave up her city job to take up a more creative avenue where she could build her own content and develop a new skill set. Her Instagram is filled with passion points of health, fitness and of course fashion where her style is classic and sophisticated.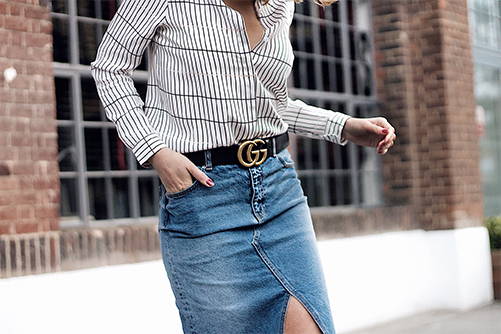 Who or what last made you laugh out loud
Probably an outtake from one of my outfit shoots. My boyfriend takes my shots and whilst he takes some great ones, he also has a knack of capturing me at my very worst. It always sets us off in giggles. At least I can laugh at them, I guess!
Who or what inspires you
People who take risks, challenge themselves and are ready to fail. Anyone who does this, whether its professionally, personally, in relationships, in sport…whatever it is, it's a trait that I love in others, find infectious and endeavor to do more myself.
Your words to live by
If it doesn't challenge you, it doesn't change you.
What cause or causes do you feel passionate about
I feel very strongly about building a healthy body image. I incorporate fitness content into my Instagram, not only because exercise a huge part of my life, but because I'm keen to use my platform to promote a body image that's focused on fitness, health and strength, not size.
Best piece of advice you've ever been given
Talking about your weaknesses is your weakness; taking actions to overcome them will be your strength – this advice was unsurprisingly given to me by my fitness coach, but it resonated with me for all aspects of life.
Your London in an hour
Start in an east London coffee shop before a quick 30 minute boxing or Barre class, followed by a walk back through the flower market where I meet a friend for a glass or two of something spritzy!
Your favourite London view
Franks Campari Bar - Located on the top of a multi-storey car-park in Peckham, south of the river. I first went there at sunset for Jungle's album launch party and the combination of cocktails, good music and the panoramic view of London as the sun set gives me nostalgia that keeps me going back summer after summer!
Are you working on anything at present
I'm working on too much – this year is about focus for me!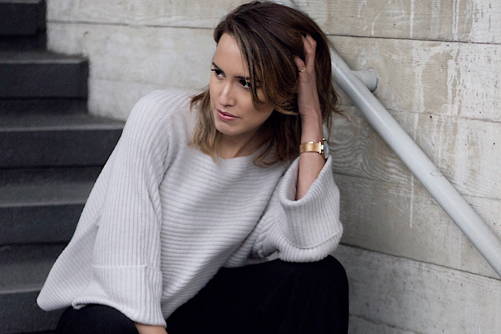 Describe your style
My style has developed towards a more classic, feminine and sophisticated look. I try to avoid trends and spend more on fewer quality pieces.
Whose style do you most admire, past or present
Talisa Sutton of Badlands & Holly Titheridge of Base Colour – I take inspiration from real girls that exist today rather than icons of the past, and these girls stand out to me for their consistent, quality content but most importantly, for their creative and challenging, yet totally wearable and relatable style.
Favourite piece from the ENLIST collection
I love the Bailey Blouse so much I wear it once a week (at least!)
---