"

My style is - Fast and furious.

"
- Claire Brayford
Claire is from Hale in Cheshire and moved to London when she was 22 where she graduated from Cardiff's postgrad in newspaper journalism. It's where she met her husband and they now live in Wimbledon with two little girls. Claire Brayford is freelance lifestyle journalist. She is currently launching a fashion/parenting site called Pret-A-Parent.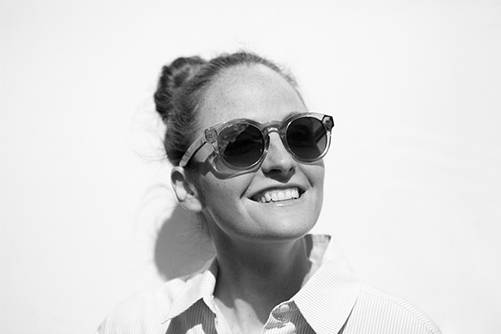 Who or what last made you laugh out loud
My husband's impression of Bubbles de Vere (Little Britain) when I talk about work (he's a TV sports producer) always makes me laugh – "Darlingzz!"
Who or what inspires you
My little girls inspire me. When I see them copying my gestures - they watch and absorb everything - they inspire me to get it together and do the best I can.
Your words to live by
A man may do an immense deal of good, if he does not care who gets the credit.
What cause or causes do you feel passionate about
Anything that benefits, or enriches children's lives - Children & the Arts is a wonderful initiative I recently discovered that uses many different aspects of the arts to transform the lives of young people – I feel really passionately about encouraging creative little minds!
Best piece of advice you've ever been given
People don't care how much you know until they know how much you care.
Your London in an hour
Wimbledon Village starting in Cannizarro House – a quick walk across the common, a coffee and cake in The Ivy cafe, a drool over everything in Matches, finishing with a scout around the charity shops and all the well-heeled locals' cast-offs.
Your favourite London view
That would be from the Sky Garden in the City – especially as you can have a yummy coffee while you're taking it in.
Are you working on anything at present
I'm working on a new parenting site called Pret-A-Parent, which is all about a fashion editor's approach to motherhood and you can follow me @pret.a.parent.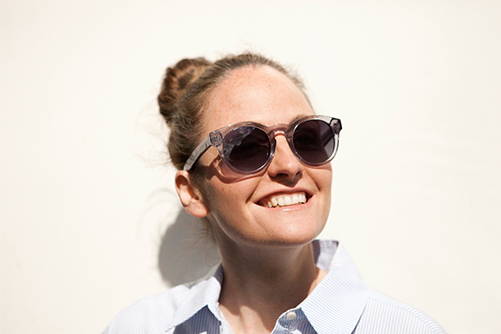 Describe your style
Fast and furious - I have about ten seconds to get ready in the morning between wrestling my children into their clothes.
Whose style do you most admire, past or present
I love Giovanna Battaglia, Caroline Issa, Sofia Sanchez de Betak – so many editors and influencers have great style I could merrily steal any or all of their wardrobes.
Favourite piece from the ENLIST collection
The Milano Knit Dress – it looks so simple and versatile – you could just throw it on with a pair of boots and you're done. The White Gabby Shirt – I think every wardrobe should have a crisp tuxedo shirt – you can wear it almost anywhere. And the Hepburn Trousers – they'd look great with trainers and a T-shirt to make a change from jeans.
---