"I try to keep it minimalistic on the weekend"
- Coby Bull
Coby Bull left school at 16 to work in the film industry and later studied at the Met Film School, he joined the family business, the royal warrant holding Joel and Son Fabrics and transitioned the company into the modern era by building them an E-Commerce website. Coby was one of FBM's young entrepreneurs of the year in 2015 and won the Family business of the year award in 2017, a fashion columnist and a frequent visitor to London Fashion Week Coby also does marketing consulting and often gives marketing seminars.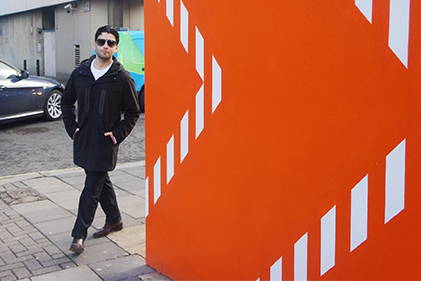 Describe yourself in three words
Learning, growing & improving

Who or what inspires you
My grandparents, they both worked seven days a week on market stalls across the south of England loading and unloading massive forty- footer van in all weather conditions and selling fabrics, their determination and hard graft attitude took them from the market stalls growing their business into the most prestigious fabric store in the world serving Her Majesty Queen Elizabeth II.

Home is..
Hampstead, in North London, the only part of London where you are close to nature but also ten minutes away from the city.
What you love most about it
Bad phone signal - when you spend all day talking to clients and checking emails, lousy phone signal is more a blessing than a curse.
Your London in an hour..
Hitting the heavy bag at BXR gym in Marylebone, followed by a bite to eat in the quaint and charming Coffee Cup on Hampstead High Street.

The most interesting person I ever met was..
Seth Godin, the author of Linchpin and Purple Cow and one of my favourite authors. He is truly a fascinating man with a unique and highly intelligent way of looking at the world.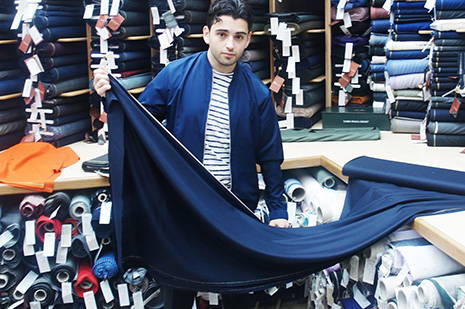 Favourite place to go on holiday is..
Utah, probably up there with the best skiing in the world plus Park City hosts the Sundance Film Festival - what more could you ask for?
Most exciting moment in my life
My father used to cycle from London to Brighton every year, which is about 60 miles. He challenged me to do it over dinner, convinced I was not as fit as he used to be and on two weeks' notice I challenged myself to cycle to Paris, it's three hundred miles of cycling and felt like the Tour De France. I hadn't cycled for ten years and I didnt even own a bike at the time, I found an old family bike in the garage which did not even have proper gears on it and set off. I think everyone thought I had lost it. Reaching the finish line after three days of intensive cycling racing past the Arc De Triomphe to finish at the Eiffel Tower was one of the most exhilarating and exciting moments of my life.
Funniest moment
Jimmy Choo who is a long- time customer and friend of the family, recently taught me all about Feng Shui and the importance of closing the toilet seat lid after I had left it up in our store bathroom.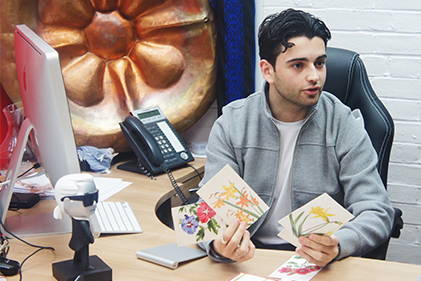 Describe your style
I like clean cut tailoring often wear a bespoke suit made out of our fabric at Joel and Son. I am very fortunate to have the biggest collection of luxury suitings in Europe at my disposal with brands like Ermenegildo Zegna, Loro Piana, Scabal and more stacked high on our shelves. I try to keep it minimalistic on the weekend, I don't wear prints and am normally seen in a leather jacket, a plain pure cotton t-shirt, paired with black jeans and boots for a sharp and stylised look.
Current fashion obsessions
Windowpane chequred suits, they are loud yet classical and a very rock and roll look. Everyone from Prince Charles to Alex Turner have been seen in it.

Who is your fashion inspiration
Tom Ford, everything about his work is spot on, his incredible branding, his essence of 70 sensibility his strong power suits with wide lapels and skinny waists giving men a strong aesthetic. In 2018 not many catwalk designers know how to strike a balance between artistic creation and commercial retail appeal, which is a skill Tom Ford very much has.
My staple clothing item is
A navy Loro Piana Suit, it's versatile, you can dress it up or dress it down, it's an essential part of a gentleman's wardrobe.
My favourite ENLIST piece
Shell Bomber Jacket
---