" I love an added sparkle but it really depends on my mood...."
- Doone Roisin
Doone moved to London in 2015 and spent the year working remotely as a writer living between Barcelona, Paris and London. Not long after that she met her two incredibly talented business partners, and fast forward to today, together they own a digital agency called Sweet P and have a big fat soft spot for social media and influencer marketing. They've also been developing a new tech platform called Sweet P Social that aims to connect brands to content creators and simplifies the collaboration proces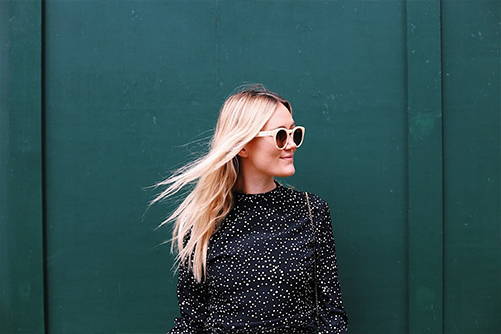 Who or what last made you laugh out loud?
Two of the girls that work for me, Caity and Jessy Fletch. I sit opposite them and they crack me up multiple times a day with their funny banter and quirky sense of humour (slash Insta-stories).  
Who or what inspires you?
The internet. I'm a total digital junkie so I spend a lot of time scouring Pinterest, Instagram and wherever else online finding inspiration and cool stuff.
Your words to live by
"Be unreasonable, discover extraordinary." I heard this a few years ago and it resonates with me a lot.... Break the rules, take risks and do things differently to find your next level of potential.
What cause or causes do you feel passionate about?
Recently I've been in touch with the nonprofit Age UK to become a volunteer. It's one of the UK's largest charities working with older people and they help with deal issues in the elderly like combating loneliness and having companionship.  
Best piece of advice you've ever been given?
Be kind, always. Courtesy of my mum!
Your London in an hour?
Gosh! I love being outdoors and the parks here are so so beautiful, it doesn't get much better than sitting in the sunshine with friends somewhere pretty.
Your favourite London view?
Recently I was at a photoshoot in one of the London eye pods at sunset and I loved it!! 360 degree views of the city and river.  
Are you working on anything at present?
Always! Right now my main project that I'm working on is the branding and development for a very new and super cute to-be beauty brand.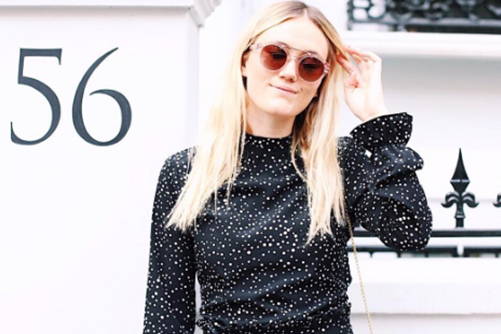 Describe your style.  
Mixed. I'm like a bower bird with shiny thing and I love an added sparkle but it really depends on my mood; I can be quite colourful and quirky one day, and then completely switch to every shade of black the next (purely out of laziness).  
Whose style do you most admire, past or present?
Leandra Medine is my style icon, I absolutely adore her... To the displeasure of my boyfriend. Ha!
Favourite piece from the ENLIST collection?
The Spectator 3 sunglasses
---