" My style is.. relaxed & comfortable"
- Hermione Olivia
Editor at Hermione Olivia and co-founder at Atelier Romy - a fine jewellery brand with a vision to develop beautiful pieces manufactured with world class craftsmanship.
Who or what last made you laugh out loud?
My business partner, Sabine.
Who or what inspires you?
I strive to make my parents proud.
Your words to live by
Strength through vulnerability… and don't forget to stop and toast the small wins and moments along the way with champagne.
What cause or causes do you feel passionate about?
Young people believing in and reaching their potential.
Best piece of advice you've ever been given?
My parents gave me something better than advice: unconditional love and support. Knowing I can fall back on my family makes the risks I take, entrepreneurial or otherwise, much easier because I can always fall back on them.
Your London in an hour?
A walk down Westbourne Grove, coffee from Granger & Co. and fresh flowers from Portobello Road markets.
Your favourite London view?
Probably from Heron Tower, at Sushi Samba.
Are you working on anything at present?
Building up my jewellery label Atelier Romy, as well as a new brand I have in the pipeline.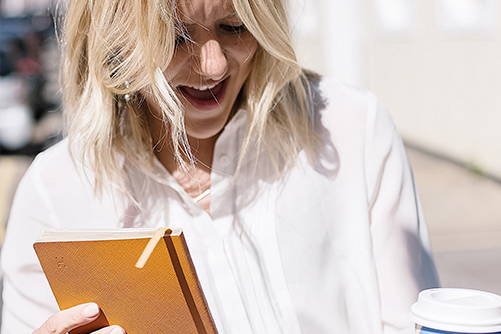 Describe your style.
Relaxed, comfortable and fairly masculine.
Whose style do you most admire, past or present?
Emmanuelle Alt.
Favourite piece from the ENLIST collection
Pleated Silk Crepe de Chine Shirt
---